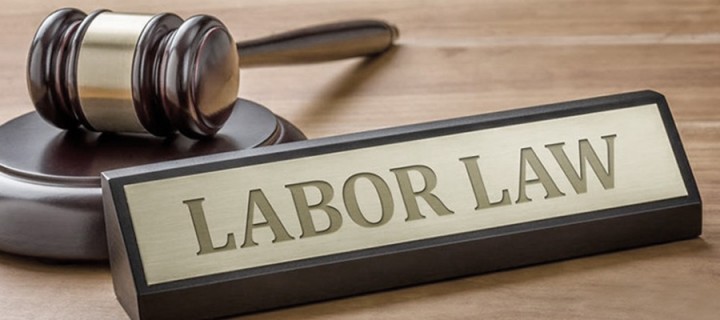 How the UAE's private sector is going to be reshaped with the new law?
The United Arab Emirates (UAE) has issued Federal Law No. 33 of 2021 (the New Labor Law), which will take effect Feb. 2, 2022, and will repeal UAE Federal Law No. 8 of 1980 (the Current Labor Law).
The New Labor Law introduces a number of unexpected changes. The new provisions will provide greater protection to employees and more flexibility at work places. From this February, employees both in government and private sectors will have a similar working environment.
Federal Decree-Law No 33 of 2021 governing employment relations, will introduce several amendments to the labor law, including anti-discrimination clauses, flexible contracts, more favourable end-of-service terms, and longer maternity and compassionate leaves – all of which are aimed at making the country a more attractive place to work and entice talent. The new law is totally aimed at safeguarding the rights of employees of the private sector.
Here are some of the major changes to be taken place in the UAE's private sector from this February.
Flexible working: Employees may undertake full-time, part-time, temporary or flexible work. People can now work for more than one employer for a specified number of working hours or days. They can also take on work for a temporary period to complete a specific task.
Limited employment contracts: All the employment contracts must now be limited. All employees must be employed on fixed-term employment contracts not exceeding three years, which may be extended for the same period. Employers will have 12 months from Feb. 2, 2022, to shift all their employees onto new contracts.
Non- compete clauses: Non-compete clauses can now be written into a contract, allowing an employer to prevent a former employee from competing against them or participating in a competing project in the same sector.
Probation period & Termination: Probation periods cannot be more than six months, and a notice of two weeks must be given to terminate them during this time. Employees who want to change jobs during the probation period must give a month's notice, or 14 days if they want to leave the country.
Notice periods: Notice period will be minimum 30 days and capped at 90 days.
Termination clauses: The New Labor Law imposes minimum notice periods for the termination of existing unlimited contracts, depending on the employee's length of service; 30 days if the employee's period of service is less than five years; 60 days if the employee's period of service is more than five years; and 90 days if the period of service is more than 10 years.
Employees must also be given one month from the end of the contract to leave accommodation that might be paid for by their employer.
Finding a new job: When the employer issues notice, the employee will be entitled to one unpaid day of leave per week during the notice period to look for new employment.
Reasons for Termination: The reasons for an employee's employment may be terminated have been expanded to include the permanent closure of the employer, the bankruptcy of the employer and the failure of the employee to satisfy the requisite immigration requirements.
Immediate dismissal: Employment can be terminated without notice for 10 specific reasons, including in the case of misuse of power by the employee, or if the employee gains personal benefits from their position. the New Labor Law specifically requires a written investigation and two written warnings to be given to an employee before dismissing the worker for failure to perform the employee's main duties.
Resignation without notice: Employees will only be able to resign without giving notice if, in the case of an employer's non-compliance with their obligations, the employee notifies the MHRE 14 days before leaving and the employer fails to rectify the matter; and in the case of harassment or violence, the employee notifies the MHRE within five working days of being able to do so.
Maternity leave: Maternity leave is increased to 60 days; 45 days fully paid leaves and 15 days half paid leaves. There is no qualifying service requirement to avail this. Employees can also avail maternity leave with pay, even in the case of stillborn babies and new-born deaths. Employees are eligible for additional unpaid leave of 45 days if they suffer a pregnancy-related illness.
Paternity leave: Employees now can avail 5 days paternity leave in the six months of the birth of the child. This leave will be in addition to an employee's entitlement to maternity leave and there is no qualifying service requirement.
Disability leave: Employees with babies who have disabilities may be entitled to an additional 60 days leave on full pay.
Compassionate leave: Employees can avail up to five days of paid leave in the case of the death of their spouse and three days paid leave for the death of a parent, child, sibling, grandchild or grandparent. There is no qualifying service requirement.
Study leave: Employees with more than two years of service may avail up to 10 days as study leave; but the law is not explaining whether the leave is paid or not.
Sick leaves during probation: Employees can not avail any paid sick leave during their probationary period.
Deductions: Deductions from wages of up to 50 percent of the monthly wage will be permitted.
Overtime: Overtime will be capped at 144 hours in every three-week period and will be calculated according to basic salary only.
Rest days: Employees should be granted at least one weekly off, that too paid and it shouldn't have to be on Friday.
Employee death benefits: Employers should pay a deceased employee's spouse or children, all outstanding wages and end-of-service benefits within 10 days from the date of the employee's death.
Final settlements: Employers must pay their employees, all their final entitlements within 14 days of the termination of their employment.
Employee record retention: Employers are required to retain employment records for two years even after the termination of employment.
Minimum wages: Article 27 of the New Law will set a minimum wage, which is an unprecedented move for the UAE. The minimum salary amount shall be determined and announced by the UAE Cabinet following a proposal by the Minister of Human Resources and Emiratisation, in collaboration with the relevant authorities.
Equal pay for women: All provisions regulating the employment of workers shall apply without discrimination to working women, with an emphasis on granting women the same wage as men when performing the same job, or a job with the same value to be determined by the cabinet.
Salary payment: Salary can be paid in any currencies other than UAE Dirham.
Teenage employment: Teenagers aged 15 and above can now work after obtaining written approval from their parents and a medical fitness report. But they should not be hired for any risky jobs and work later than 7 pm.
Protection against workplace harassment: The new law expressly prohibits harassment, bullying, or any verbal, physical or mental violence against employees.
Protection against workplace discrimination: The new law prohibits discrimination against persons specifically on the grounds of race, color, sex, religion, national origin, ethnic origin or disability.
In addition to all these, as per the new law employers cannot withhold employees' documents, such as passports, and they cannot charge workers recruitment fees.
End of service gratuity payments can now be paid in either UAE dirhams, or an employee's chosen currency, as agreed upon in the employment contract.
Additionally, Article 63 of the New Employment Law, states:" Shall be sentenced to fine of no less than Dh5,000 and no more than Dh1 million whoever violates any of the provisions of this Decree-Law and its Executive Regulations and implementing resolutions."
In the event the employer does not follow the provisions laid down in the New Employment Law, the employee may file a complaint with the Ministry of Human Resources & Emiratisation or relevant free zone authority.
Employees will not have to pay legal fees when filing labor cases against employers for compensation of less than Dh100,000. If the amount is more than Dh100,000, there will be legal fees to pay.
Actions to be taken by the employer
In view of the implementation of the new law, all the employers should make necessary changes in their current system. The employment contracts should be updated as per the template contracts, to reflect the requirement for all employees to be issued with fixed-term contracts not exceeding three years. All the existing employees should be moved onto fixed-term employment contracts by not later than Feb. 2, 2023.
The employer should also amend their current leave policies with updated maternity and paternity leaves and sick leave policies. Compassionate leaves should also be introduced in the system.
Consider implementing equal opportunities and anti-bullying and harassment policies to reflect the new anti-discrimination/bullying/harassment provisions. The employer could also implement a grievance policy to facilitate employee complaints of discrimination, bullying and harassment.
Update disciplinary policies to reflect the expanded number of reasons for termination; on time releasing of final settlements and the prohibition on discrimination, bullying and harassment. working time policies should also be amended to reflect the cap on overtime hours and the changes to the calculation of overtime pay. Also, the employer should communicate to employees regarding the changes and how they are going to affect them.
The new law is applicable for all private sector employees and employers in the UAE, onshore and in the free zones, except for those in the DIFC and ADGM, which have their own employment legislation. Employers have a maximum period of one year from the date of the New Law's implementation in which to do this, i.e. 1 February 2023.
---
HRavailable keeps you updated on the latest news in the job market.
Get notified about the latest job openings through HRavailable and never miss a chance to get noticed by the recruiters.