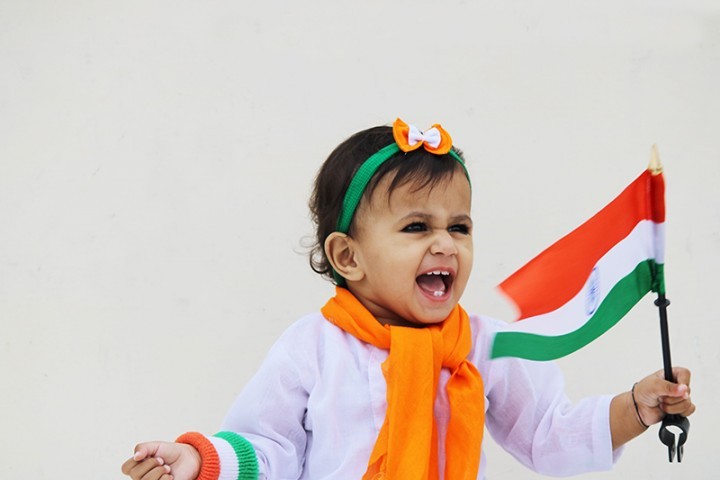 75th Independence Day Celebration in 2021
In India, the 75th Independence Day is celebrated on 15th August 2021. This day is marked as another milestone in the largest world democracy history. Prime Minister Narendra Modi gave his speech at around 7:30 am IST. Due to the COVID-19 pandemic situation, the Independence Day programs are cut short and only a few people attend the ceremony. As a comfort zone and maintaining social distance people can watch this from their own homes.
Independence Day in India is celebrated to mark Indian freedom from about two centuries of British colonial rule. The Prime Minister addressed the nation from Red Fort, situated in India's capital New Delhi. He then hoisted the Indian national flag followed by some programs arranged by the armed force of India. Along with them, there will be a security official too. All saluted the Indian national flag (tricolor flag) as an honor.
The center invited 32 athletes who showed their best at the Olympics, two Sports Authority of India (SAI) officials, 40 Olympians, support staff, etc. They have been invited to grace the Gyan Path. A separate block has been set up on Red Fort's south area for the health workers who handled and fought efficiently the Coronavirus pandemic.
The live broadcast of the Independence Day programs can be watched by all people through the national channels of All India Radio (AIR) in both English and Hindi (Indian National Language) languages. The programs include patriotic and cultural events.
On the television, the live broadcast of the Independence Day celebration will be on Doordarshan's DD National or DD News channels. Along with this, the speech will also be available in many private news channels throughout the world in different languages.
In the digital world, the live broadcast will be available in the YouTube channels of Doordarshan and PIB (Press Information Bureau). On social media, people can watch through PIB India Twitter.
For more news and events check HRavailable.